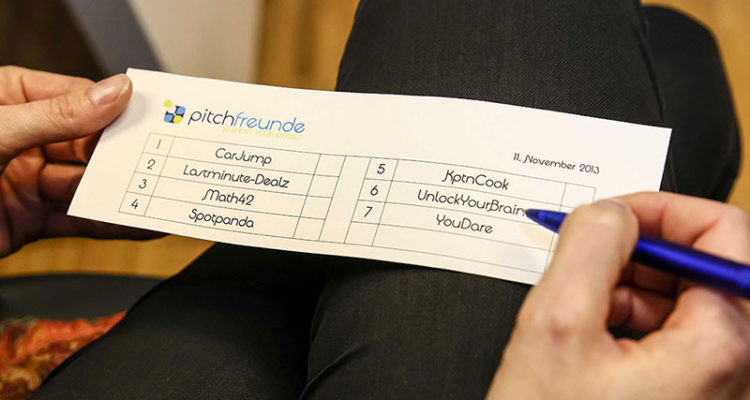 The Berlin mobile pitch-event "pitchfreunde // Show your Mobile" undergoes changes after five successful previous sessions from its stealth mode. The founders plan new events for the future. Journalists and social media experts will open the way to Community events.
Thank you!
The organizers would like to thank all the team members and supporters, hosts and Sponsor partners as well as all candidates and participants for their trust. The Organizers wish their startups good luck and success for the future.
History
The pitchfreunde opened in September last year in the Amazon Lounge at the Alexanderplatz for the first time, followed by three continuously larger events at the  Paymentwall – Unter den Linden and the last pitch-event at Hubraum Berlin.
Alex-TV pitchfreunde Feature

The winners
Here are all five winners of the "Cup of the Good Friends" of the previous five successful pitcfreunde events pitchfreunde // Show your Mobile in Berlin:
pitchfreunde Vol. 5

pitchfreunde Vol. 4

             The video to the Pitch: qLearning Applications GmbH
pitchfreunde Vol. 3

The video to the Pitch: Avuba | ecotastic
pitchfreunde Vol. 2

pitchfreunde Vol. 1

The video for the pitch: wozdaz.tv
Merken
Merken
Merken
Merken
Merken
Merken
Merken